Atomic Blonde is a visceral experience.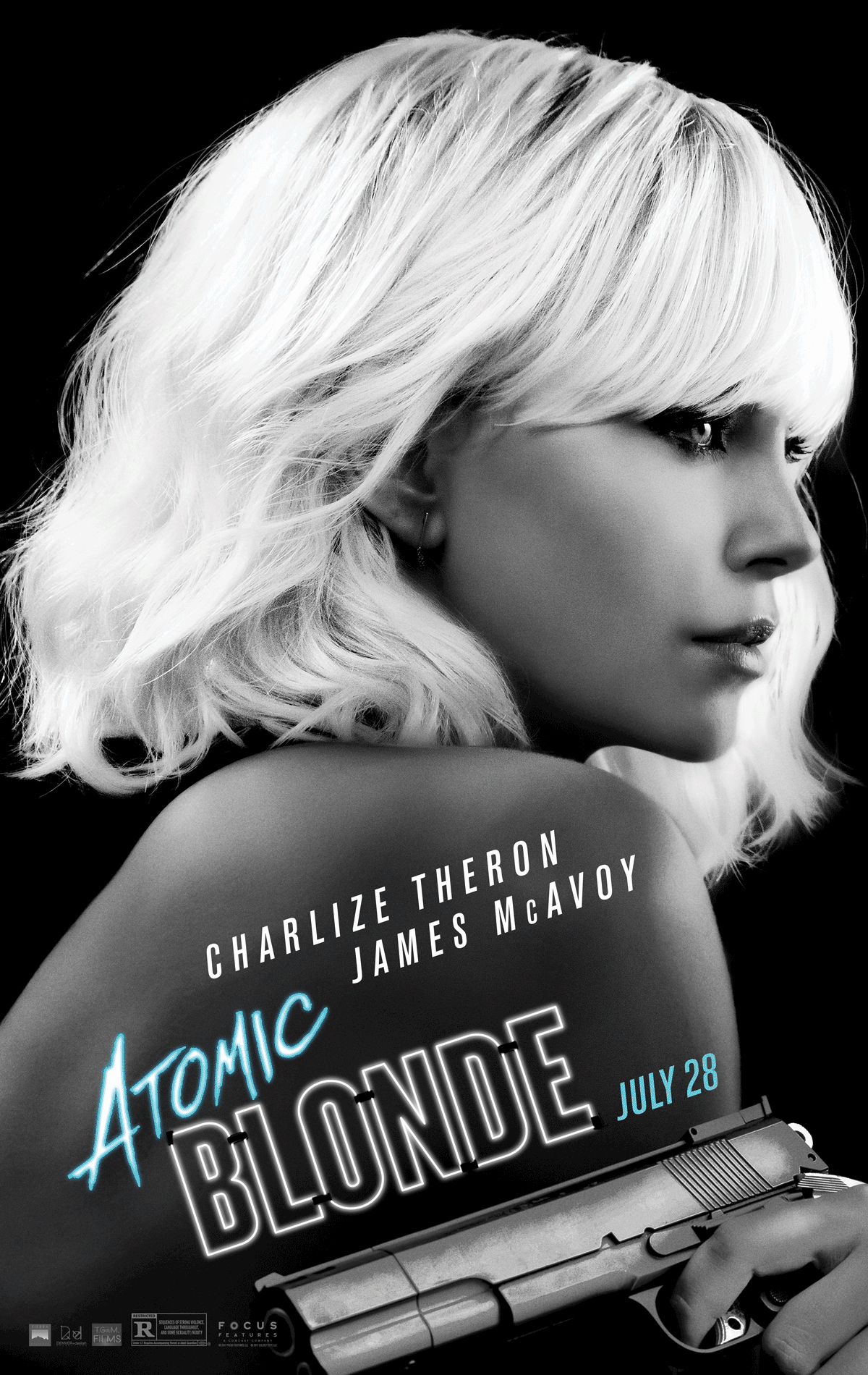 Based on a the graphic novel, The Coldest City, by Antony Johnson and Sam Hart.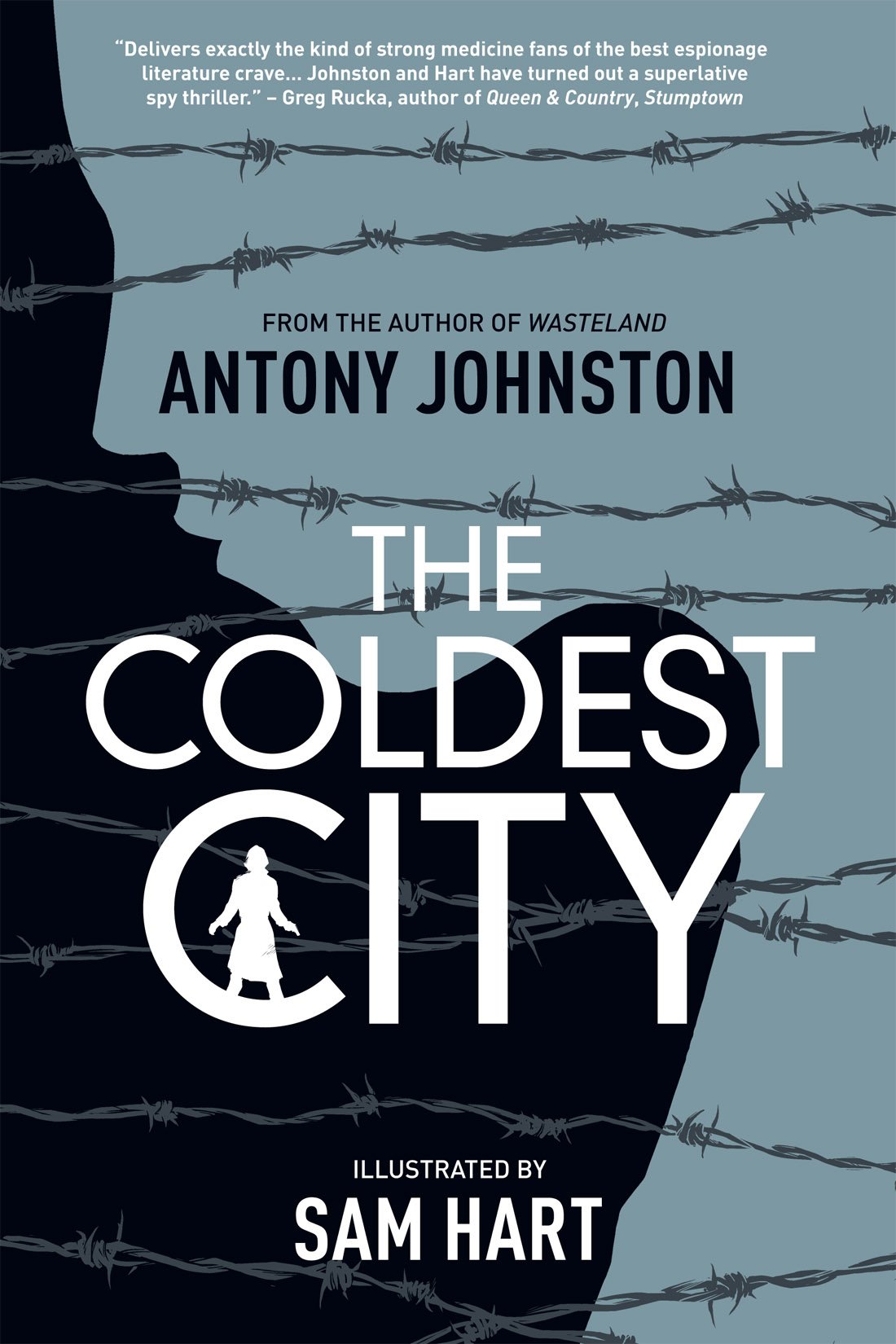 The time is 1989 just days before the fall of the Berlin Wall.  Which occurred when I was in high school, but now seems to be a time regulated to history books.  By setting it during this time, we can now tell spy stories between waring states, as opposed to hidden terror threats.  The good ol' days of spy stories.
Directed by David Leitch, who was a co-director on the first John Wick movie.  David Leitch got his start in Hollywood as a stuntman, and it shows in Atomic Blonde.
Charlize Theron, plays Lorraine Broughton a highly skilled MI6 officer, is perfect for this role, tall, blond, attractive, and physically fit.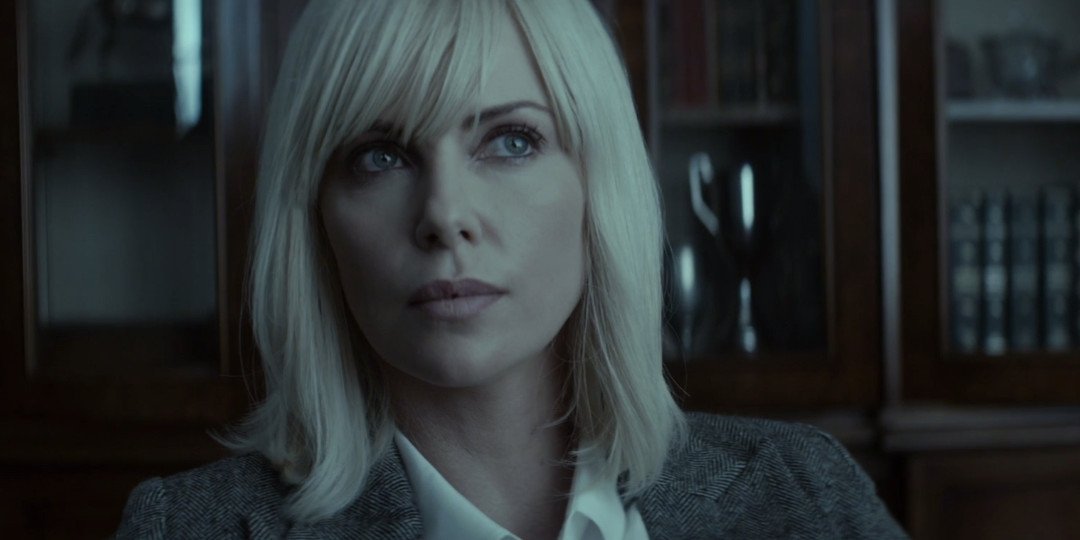 James McAvoy plays David Purcvell, and John Goodman plays Emmet Kurzveld a CIA operative.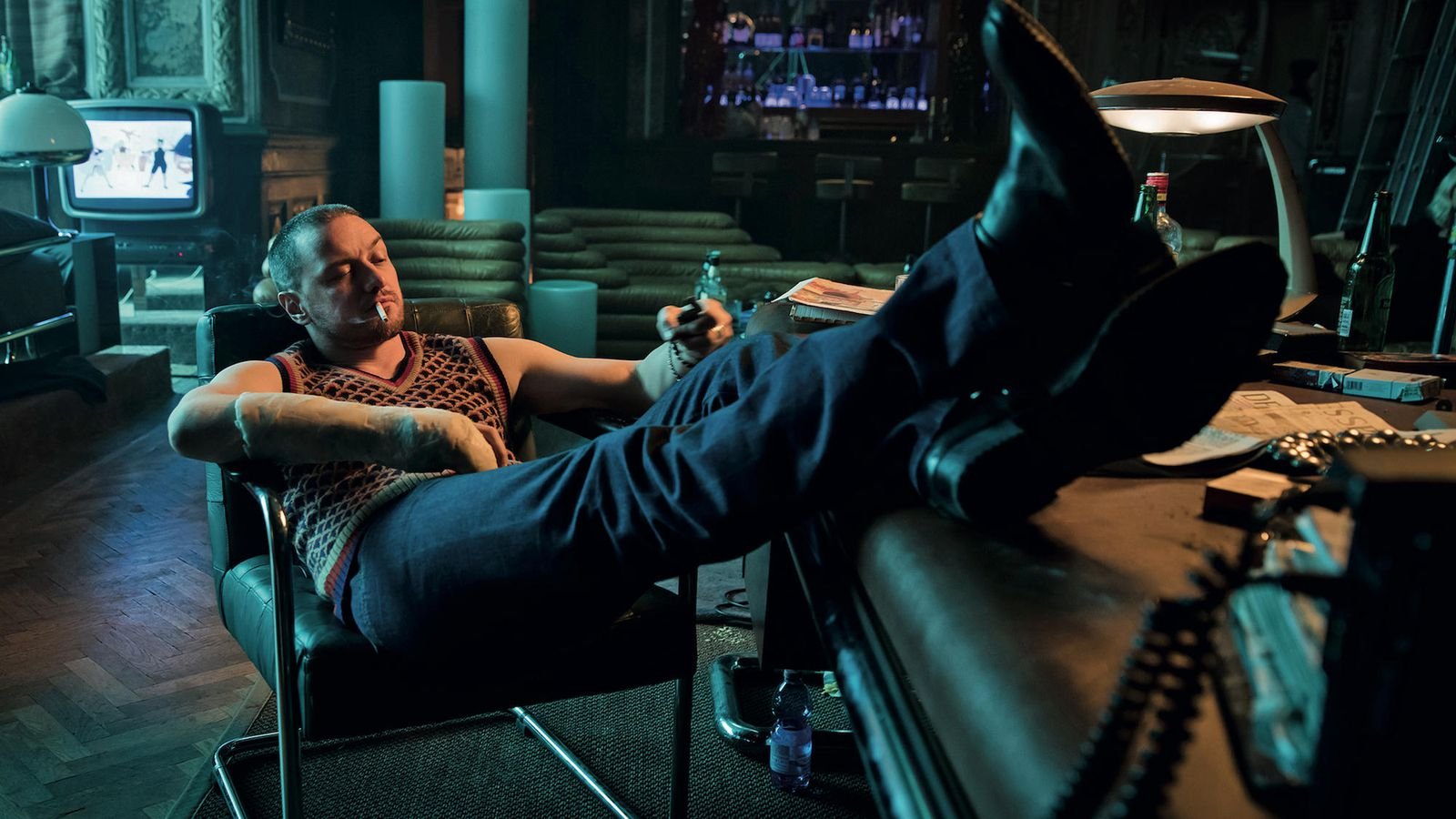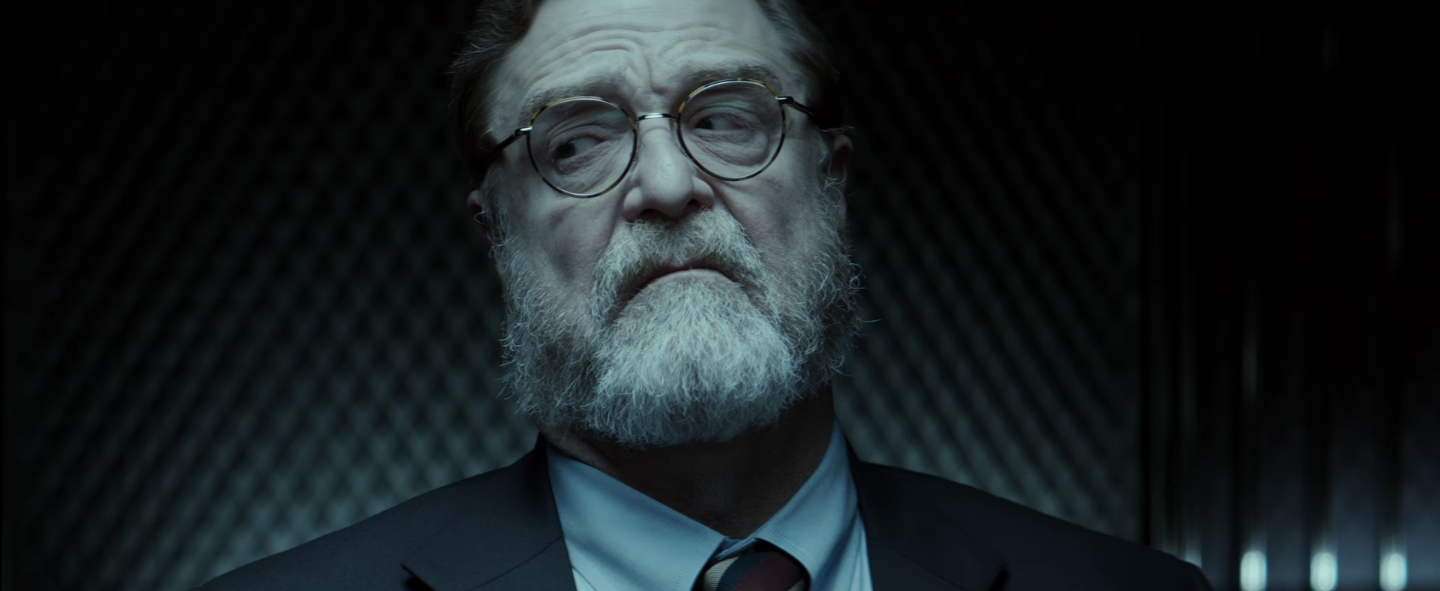 The story is told from a deep briefing room, where a beaten and bruised Charlize Theron is telling the story of tracking down a double agent who has a list of all the spies who work for MI6.
And that's really all you need to know for the story.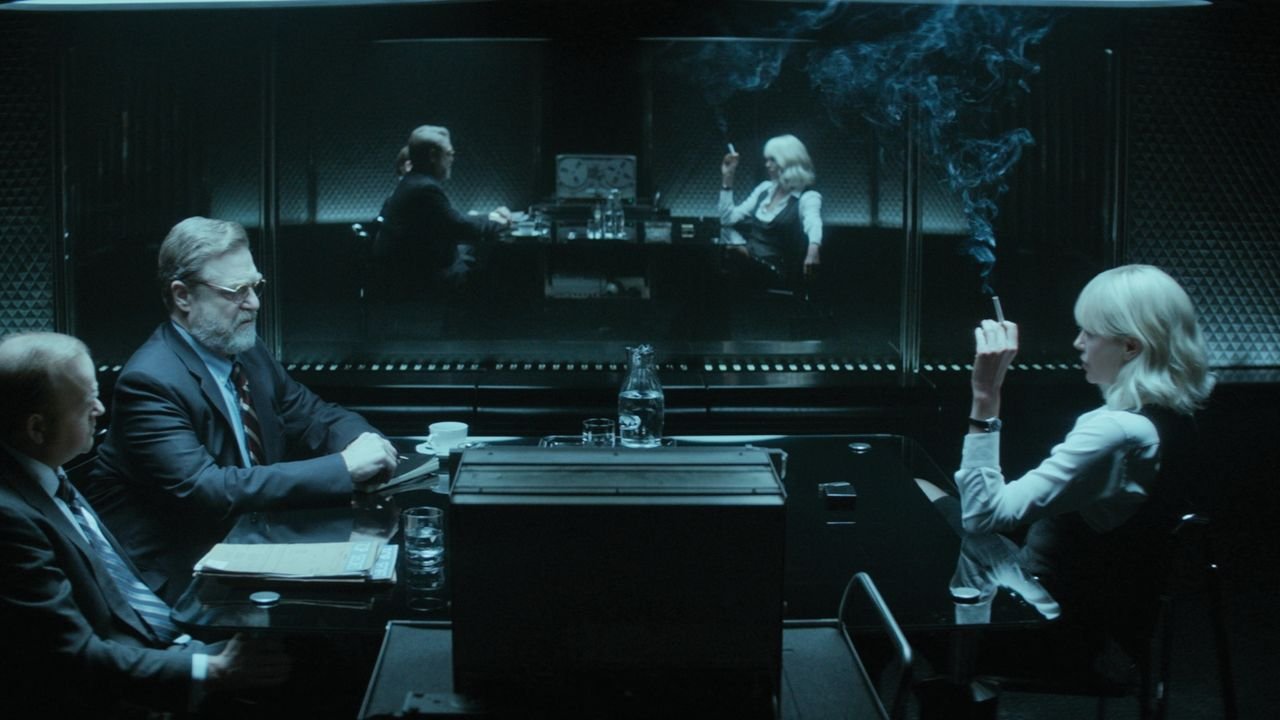 The movie is all atmosphere and action.  And it is great action.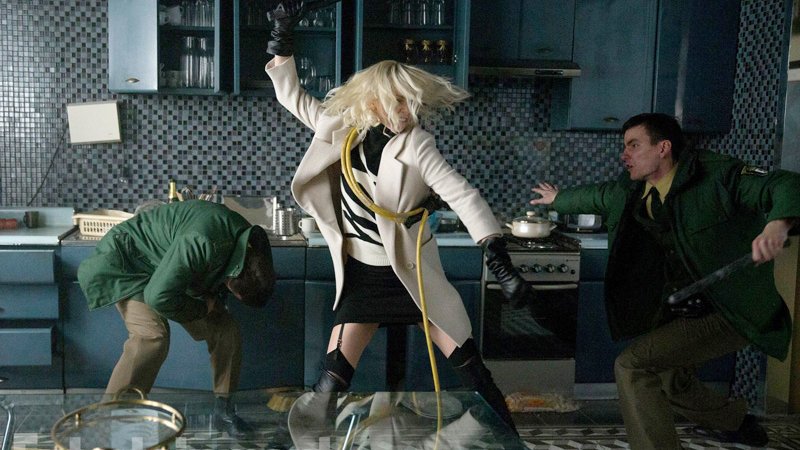 Unlike the action other movies, where the hero is never hurt, does get exhausted, and takes on thousands of faceless bad guys, here fight scenes have weight.   When protecting a Russian defector, Theron is in an elevator and stops the elevator and instead of coming out blasting, she waits with heavy breathing and waits for one of two bad guys to come at her.  In a fight with two bad guys, it is heavy and intense.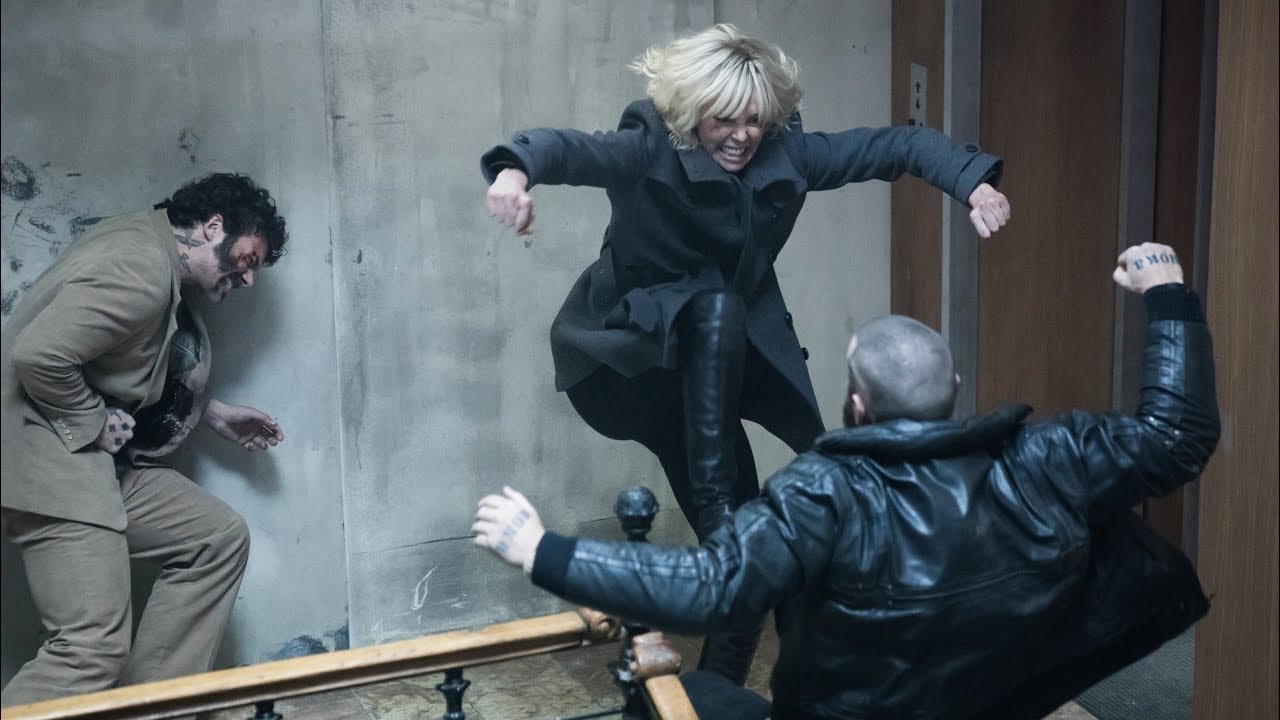 She gets hurt, injured, and the bad guys don't die easily.  As the scene progresses she becomes more injured and tired.  She eventually narrows down her opponents to one, and at one point they are both so injured and tired they just stand across from each other with labored breathing and staring each other down.  Each opponent running on empty, bullets have run out, and fighting with only the items left in the room, in this case a wine opener, the director brings a real excitement to what could have been just another easy shoot up the bad guy scene.
The movie is a great who-done-it, but ultimately this movie is about atmosphere and style.  And what wonderful, fun style it is.  I recommend it.
Rated R-for extreme violence, nudity, and sex.