I'm gonna get right to it.  Ant-Man and Wasp is better than Avengers Infinity War.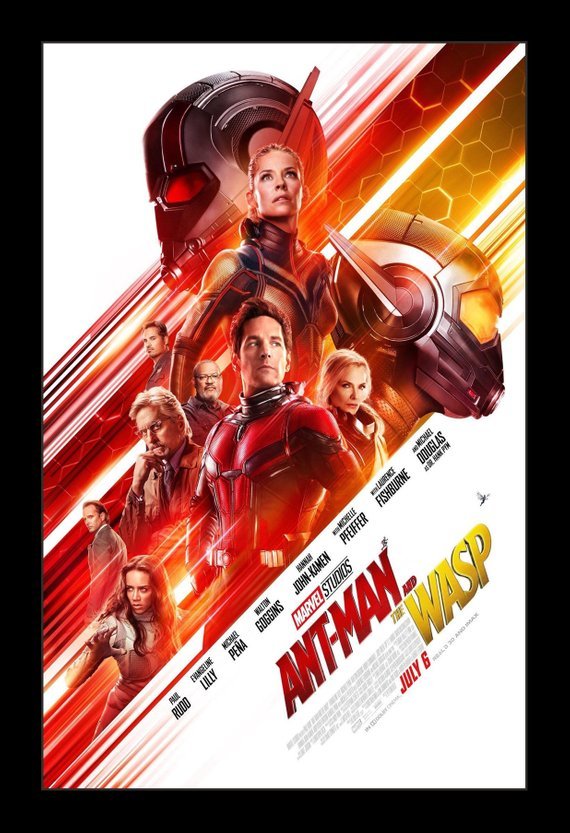 Yeah, I said it.
Fight me.
Here is a comic book movie where the characters know they're in a comic book movie and they are enjoy the crap out of themselves for it.  Please go away sad, dark, comic book characters. We've done that.  It's played out.  And frankly, No one has done it well since Christopher Nolan six years ago—see Superman.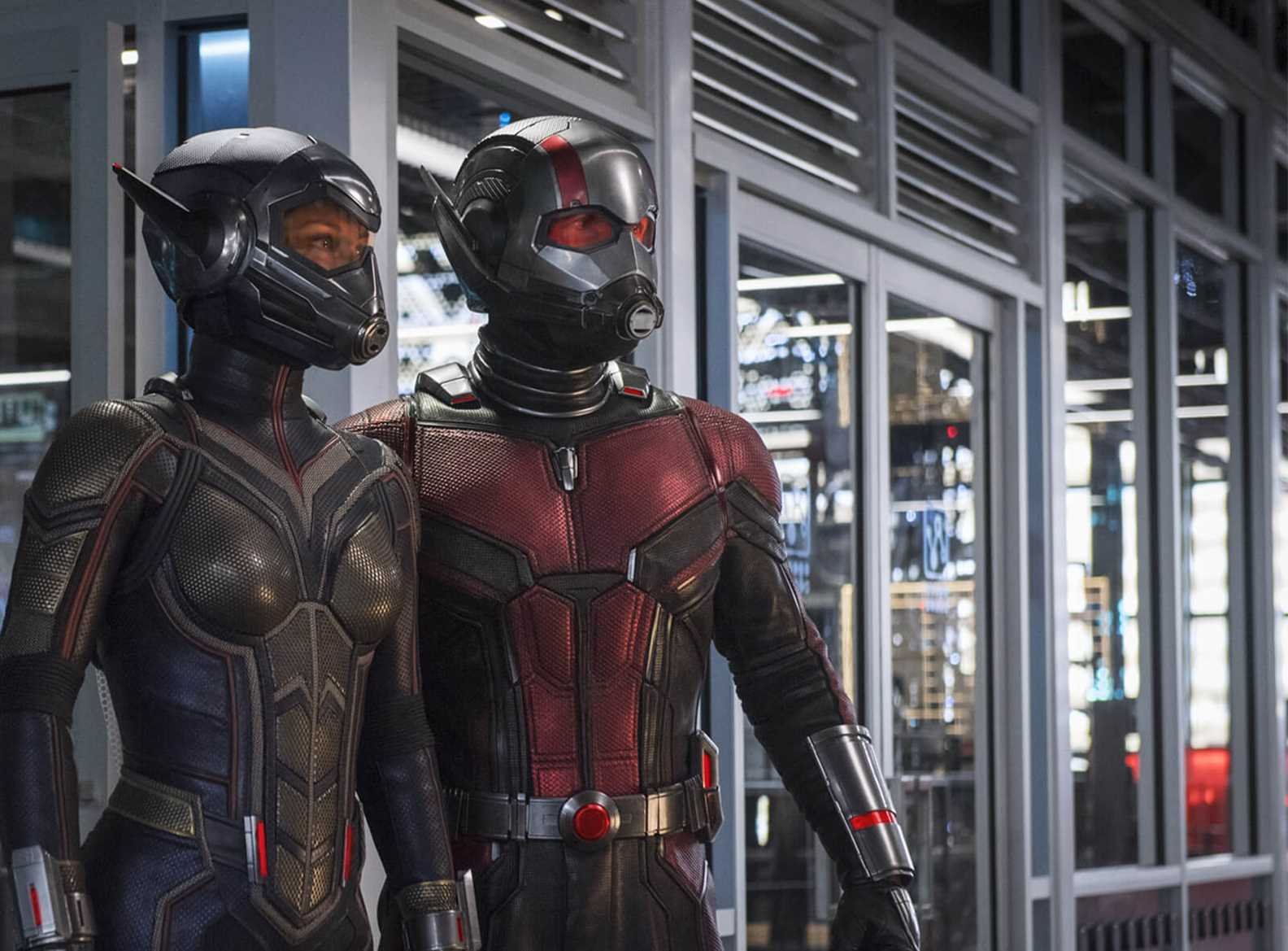 Please, for the love of all that is good and holy, let comic book movies be fun again.
So thank you Antman and Wasp for being fun and silly, and freakin' enjoying yourself.
The plot is pretty simple.  Sometime in 80s Janet Van Dyne with her husband Hank Pym shrink to stop a Soviet missile, but during the mission they realize that they  need to go to the sub-atomic quantum realm, which is comic book talk for really really small.  Anyway, apparently it is impossible to come back from being too small.  So Janet Van Dyne saves the day by going really really small and shutting down the missile.
Years later, Scott Lang when he steals the Antman suits goes subamotic and comes back.   Which gives both Hank Pym and his daughter Hope Pym, hope that Janet is still alive.  So they build technology to bring her back, but that technology is very valuable.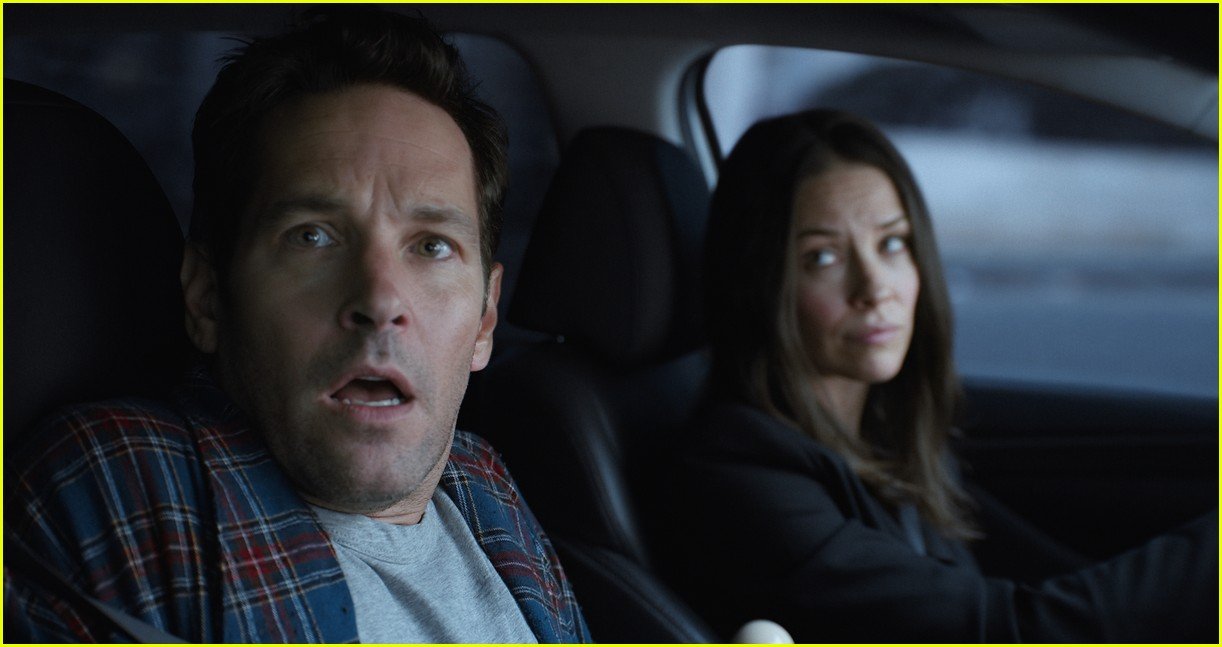 Fast forward to today where Scott Lang is for whatever reason, under house arrest for two years.  Apparently, helping Captain America in an Avengers movies is worthy of house arrest, for whatever reason.
The house arrest is really just a plot set-up.  It gives Scott a reason to panic later when he is not in the house.
Evangeline Lilly plays The Wasp and she leads the movie.  She does a wonderful job in the action sequences, and holds her own against the comic timing of Paul Rudd who plays Antman.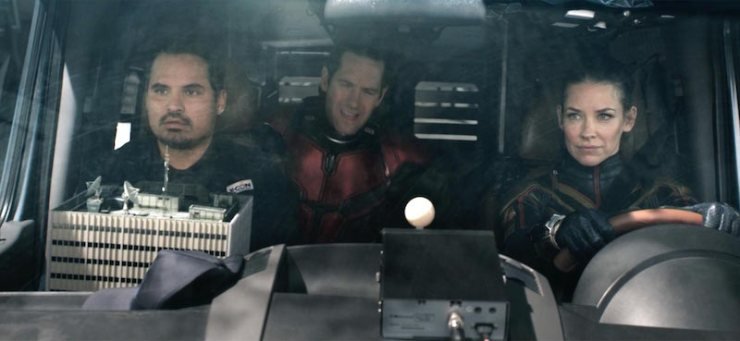 But the best scenes belong to Michael Pena, as Luis, a former cellmate of Scott, who now runs X-Con security company.
We need a Luis movie.
The movie is light and fun.  Which is a nice change of pace from the super serious comic book movies we've been getting.
Wait for the first ends credits scene to see how this movie connects with Avengers: Infinity War.
Final Thoughts
I recommend catching this in the theater.  It is very fun.