I got started later today.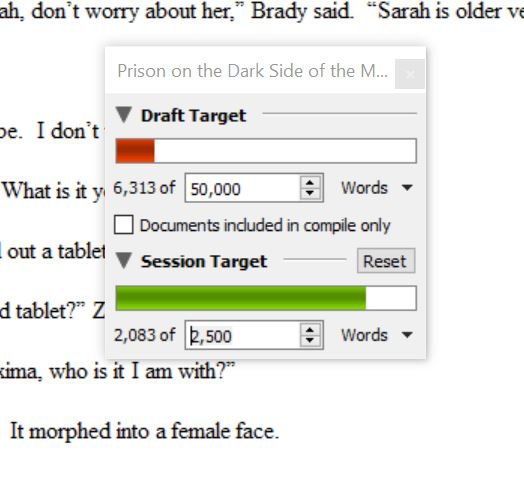 My choice of Starbucks to write at was poor.  It was too crowded.  I went to write on their outside porch.  It was too cold outside to write.
So I drank my coffee and did some morning pages, where I just write in a stream of consciousness to clear my brain before I begin writing a novel.
I then made it to my normal writing spot the library.
There was no world series yesterday, so I got more sleep, and therefore I cranked through til 1 pm.
Ended the day with 2,083 words.
Bringing my total to 6313.  Which is cool, I am over 10% through.
I don't I'll write as much on the weekend.  I like hanging out with the family.
But we'll see.