Cars 3 finally gives us a Cars movie that worthy of the Pixar name.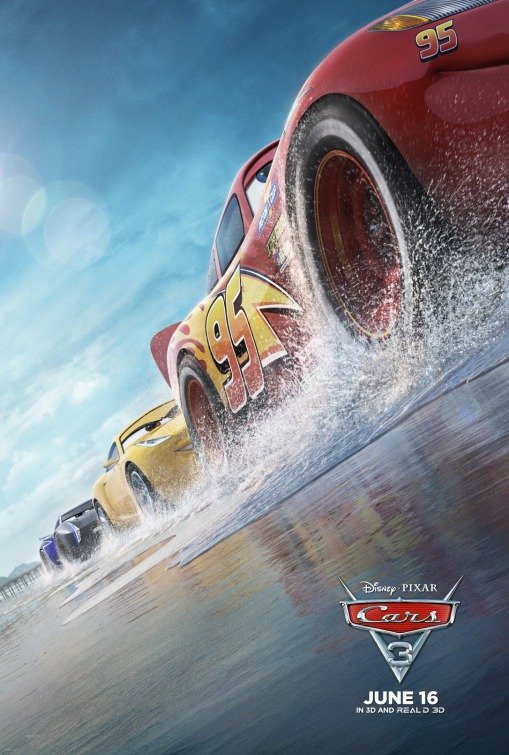 The first Cars was at the time of its release (2006) the least successful of the Pixar movies, that honor now lies with The Good Dinosaur.  Which made the release of Cars 2 a little of surprise, but then Cars 2 went for the James Bond spy angle, throwing Mater into the main role.  Because everyone loves Mater.  For a Pixar film, it still flopped.  And for my money, it is the least Pixar of all the Pixar movies.  (But then again, a bad Pixar movie is a winner for other studios, that's how good Pixar is.  And that could be the subject of another essay.)
Which made the release of Cars 3 surprising.  But with director Brian Fee, we finally get a touching, human movie about Cars.
Lightnin' McQueen is at the top of his game, winning most of the races he runs.  When he loses it is to competitor that is his equal. Until he is beaten by Jackson Storm, a rookie car, who is clearly the younger stronger car.  Jackson Storm, like a up and coming young athlete is arrogant and cocky.
And when other of Lightning McQueen's contemporaries begin to retire, he begins to feel the pressure to retire as well.  McQueen doesn't want to be told to retire.  Like many us, we want to make that decision ourselves, being told it is time for use to hang it up is difficult for any of us.  So at the final race of the season Lightning McQueen over extends himself, ruptures a tire, and flips in a crash, injuring himself badly as the season closes out.
McQueen goes into a deep depression for several weeks until his gril friend Sally Carrera tries to convince him to retire, but McQueen demands that he will be the one to decide when it is time to go.
This Cars movie is different because McQueen finally acts more grown-up than the arrogant, cocky, clueless kid we see in the first Cars movie.  Here we finally get a McQueen that is clearly vulnerable and, dare-we-say-it aging.  And that gives the movie more human touch than the other two combined.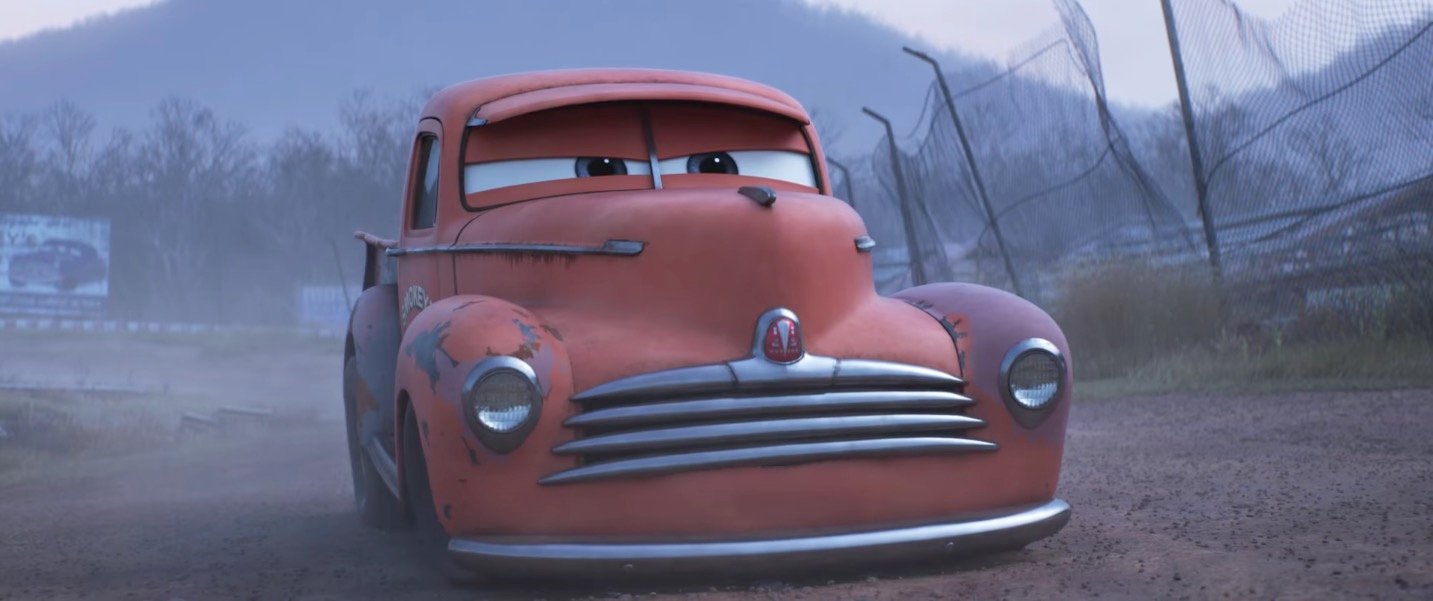 Chris Cooper plays the voice of the coach to Doc, Smokey.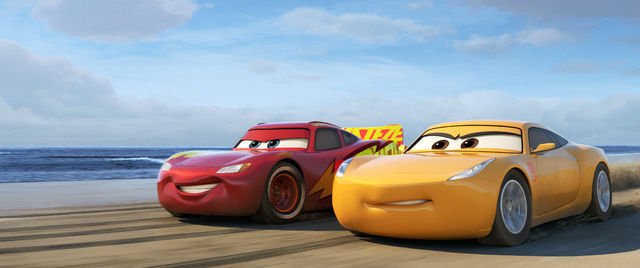 Cristela Alonzo plays the voice of trainer Cruz Ramirez.  source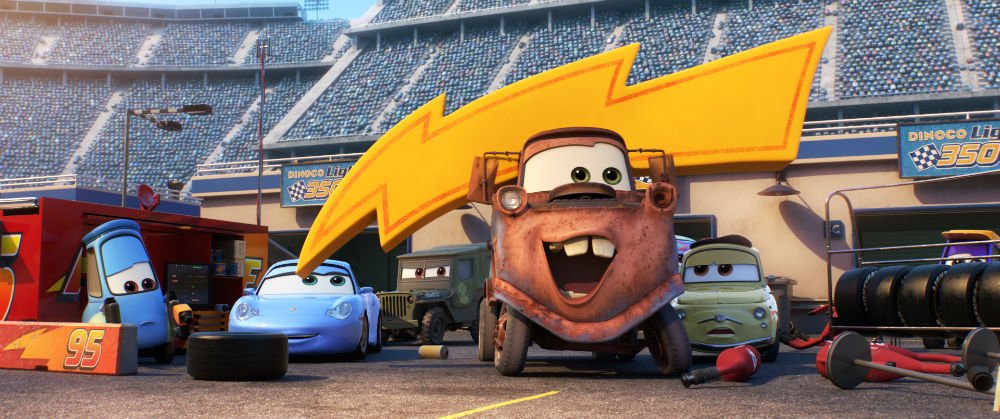 The movie does have the regulars from previous films.  Amazingly Larry the Cable Guys'-Tow Mator is regulated to maybe ten minutes of screen time.  And you know what?  It works.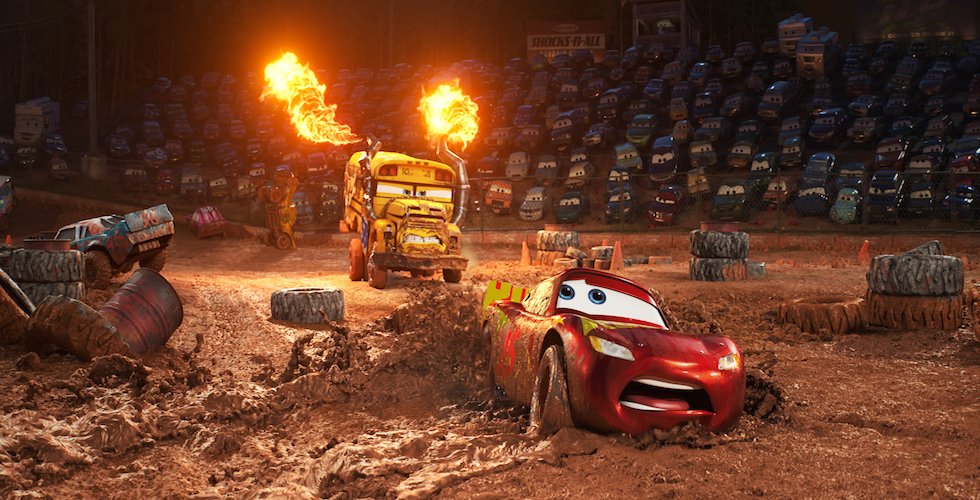 There is a pretty funny side scene of McQueen at a demolition derby.  source
Lines from Paul Newman and Car Talk brother, Tom Magleozzi, who died years before this movie was made, and their lines were archive recordings.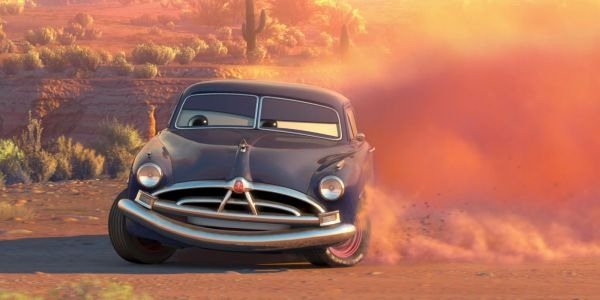 Paul Newman as Doc.  source.
Not the greatest Pixar movie, but Cars 3 tones down the sheer silliness and brings back the Pixar touch to the Cars series.
I would recommend on checking this out on Netflix when it becomes available or catching a matinee.